Elegance on the Slopes: Exploring the Most Luxurious Chalets in Courchevel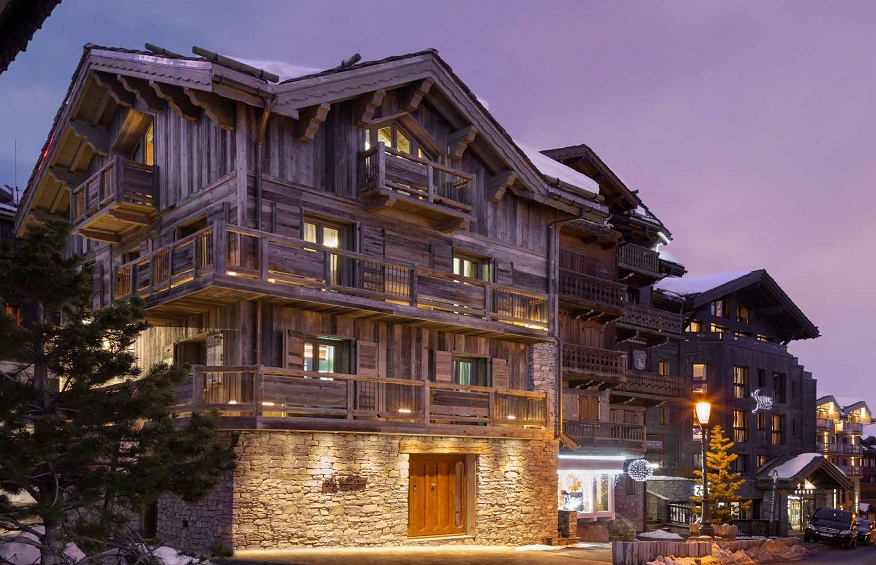 Nestled amidst the breathtaking landscapes of the French Alps, Courchevel has carved its niche as a sanctuary of luxury and exclusivity. Renowned for its pristine slopes and upscale ambiance, this winter haven boasts an array of chalets that redefine the essence of opulence. These luxurious chalets, available for rent, serve as gateways to an unparalleled alpine experience.
A Symphony of Luxury and Comfort:
Each chalet in Courchevel is a masterpiece, exuding elegance at every corner. From plush interiors adorned with bespoke furnishings to panoramic windows that frame the ethereal beauty of the snow-clad mountains, every detail is meticulously curated. Guests are embraced by warmth, not just from the roaring fireplaces but from the hospitable ambiance these chalets radiate.
Chalet Edelweiss: A Jewel in the Snow:
Amongst the gems is Chalet Edelweiss, an epitome of luxury that sprawls over seven floors. Offering direct ski-in/ski-out access, it boasts a private cinema, a lavish spa, and an indoor waterfall. The interiors echo sophistication, with each suite crafted to perfection, ensuring guests revel in an atmosphere of regality.
Unparalleled Services:
What sets Courchevel's luxury chalets apart is the impeccable service that accompanies the opulent surroundings. Personal concierge services ensure that every whim is catered to, from arranging ski lessons with expert instructors to organizing private helicopter rides over the Alps. In-house chefs, adept in creating gastronomic wonders, turn every meal into a culinary celebration.
Chalet Les Gentianes: An Alpine Sanctuary:
Another sanctuary of luxury is Chalet Les Gentianes, which seamlessly merges tradition with modernity. The chalet, with its traditional wooden façade, houses a world of extravagance within, featuring a private pool, a state-of-the-art gym, and a wellness area. Guests can retire to sumptuous bedrooms that promise restful slumber amidst the finest linens.
Experiences Crafted with Precision:
Courchevel's luxurious chalets offer experiences that transcend the ordinary. From personalized ski adventures to evenings spent in the company of world-renowned musicians, these chalets craft memories that linger.
Conclusion:
Courchevel, with its repertoire of luxurious chalets, stands as a testament to the art of refined living. These chalets, each a haven of elegance and comfort, offer discerning travelers a chance to immerse themselves in an alpine experience that is as exhilarating as it is lavish. For those seeking the epitome of elegance on the slopes, Courchevel's chalets await with open arms and promises of unforgettable moments.